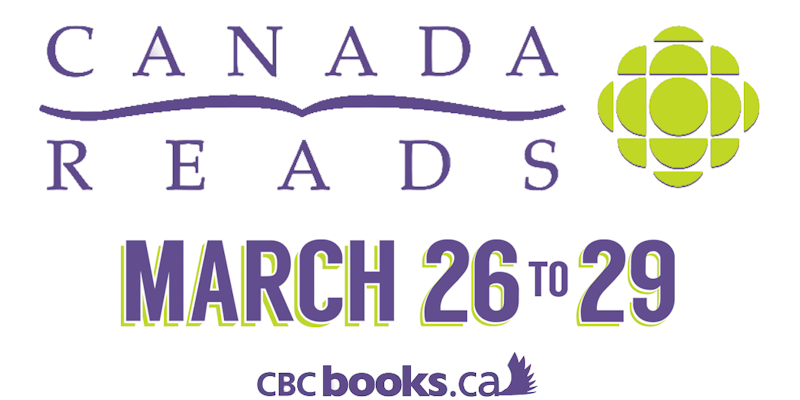 Both the short and long list for the 2018 Canada Reads books are available at your library. Click on the book titles below to view them in our online catalog. From there you can log in to your online library account to place holds and view other titles. 
2018 Canada Reads Short List 
---
The Boat People by Sharon Bala
By the winner of The Journey Prize, and inspired by a real incident, The Boat People is a gripping and morally complex novel about a group of refugees who survive a perilous ocean voyage to reach Canada — only to face the threat of deportation and accusations of terrorism in their new land.
American War by Omar El Akkad
Sarat Chestnut, born in Louisiana, is only six when the Second American Civil War breaks out in 2074. But even she knows that oil is outlawed, that Louisiana is half underwater, that unmanned drones fill the sky.
Precious Cargo by Craig Davidson
One morning in 2008, desperate and impoverished while trying unsuccessfully to write, Craig Davidson plucked a flyer out of his mailbox that read, "Bus Drivers Wanted." That was the first step towards an unlikely new career: driving a school bus full of special-needs kids for a year. Davidson shows us how his evolving relationship with the kids on that bus, each of them struggling physically as well as emotionally and socially, slowly but surely changed his life along with the lives of the "precious cargo" in his care. This is the extraordinary story of that year and those relationships. It is also a moving, important and universal story about how we see and treat people with special needs in our society. (From Knopf Canada)
Forgiveness by Mark Sakamoto
When the Second World War broke out, Ralph MacLean traded his quiet yet troubled life on the Magdalen Islands in eastern Canada for the ravages of war overseas. On the other side of the country, Mitsue Sakamoto and her family felt their pleasant life in Vancouver starting to fade away after the Japanese attack on Pearl Harbor.
The Marrow Thieves by Cherie Dimaline
Humanity has nearly destroyed its world through global warming, but now an even greater evil lurks. The Indigenous people of North America are being hunted and harvested for their bone marrow, which carries the key to recovering something the rest of the population has lost: the ability to dream.
2018 Canada Reads Long List 
---
American War by Omar El Akkad
The Boat People by Sharon Bala
Brother by David Chariandy
The Clothesline Swing by Ahmad Danny Ramadan
Dance, Gladys, Dance by Cassie Stocks
Forgiveness by Mark Sakamoto
The Marrow Thieves by Cherie Dimaline
The Measure of a Man by JJ Lee
Out Standing in the Field by Sandra Perron
Precious Cargo by Craig Davidson
Saints and Misfits by S.K. Ali
Scarborough by Catherine Hernandez
Seven Fallen Feathers by Tanya Talaga
Suzanne by Anaïs Barbeau-Lavalette, translated by Rhonda Mullins
Tomboy Survial Guide by Ivan Coyote